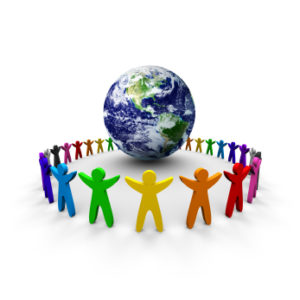 Did you make your list of all the things you want to accomplish? How many things are on your list this year? One? One hundred? How many times over the years have you attempted to set your goals in motion but after a few days or a few weeks the nostalgia wore off and you just gave up in the eyes of rejection or failure?
What if awareness, accountability and conjecture are jumping off points to your successful completion of any tasks, goals and new triumphs?  If you know what you want to change or accomplish you need to find the tools that work best for you.
Benjamin Franklin (I highly suggest you read his autobiography) had been an inspiration to me for a long time but I lost track of what the messages were and strayed off my intended path. It's never too late to re-inspire yourself and find your way home. Figure out what you want to be doing in life, find people that are doing those things and then surround yourself by those people. Find an inspiration or a mentor, a life coach or a support group.
At 21, Franklin created the JUNTO, a group of "like minded aspiring artisans and tradesmen who hoped to improve themselves while they improved their community." There are modern day versions of these kinds of groups and with access to the internet the possibility of connecting with like minded spirits is now incredibly accessible.
Workshops, forums, and on line chat groups have been created for every industry, career path and spiritual journey you may want to embark upon.  If you don't fair well in groups maybe a one on one life coach is better suited for you and your dreams. Or maybe it's as simple as getting with a friend that has similar aspirations and honoring the buddy system.
My life coach/hypnotist, Thorance Tweten, CHt (www.taoofhypnosis.com) shared this with me yesterday and suggested that I pay it forward. I am honored to be in a position that I can share this with you.
Today I am setting my sights (and yours if you want to join me) on a new course. A 30 day challenge. Today take the time to make your mind movie or power point presentation (directions below) and watch your movie 3 times a day for 30 days.  I suggest we watch it in the morning when we wake up, after our mid day meal and then again before we go to bed.
This is a great goal setting idea you can put into action immediately.
Have you ever heard of a mind movie?  It is like written goals on steroids.  The concept is to put your goals into a movie and add music.  Imagine if you had a 2-3 minute movie of your goals that you could watch one or more times per day.  If you had this movie you almost certainly would achieve more of your goals faster.
If you know how to make a movie on your computer then, take action on the idea.  If you don't know how to make a movie here is a great alternative.
You probably have PowerPoint or Keynote on your computer.  Put your goals into PowerPoint.  You can find pictures of your goals by doing an image search on Google.  For example if you want a new car you can go to Google and do an image search for the car you want.  Cut and paste the picture into the PowerPoint.  
Once you have created the PowerPoint slides you can set up a slideshow.  What that means is you can set a timer on each slide.  For example you can have the slides automatically rotate to the next slide every 4-6 seconds.
Once you have your slides done and a time set up to rotate each slide you can then add music.  The way I add music is I have Itunes on my computer.  I pick an upbeat song and have it playing in the background while the PowerPoint slides are playing.
The end result is you have a custom movie with your goals playing while listening to one of your favorite songs.
If you will watch this movie 1 or more times per day you should achieve your 2012 goals faster.  If you like this idea, pay it forward by sharing the idea with others.
Remember repetition breeds success.
Are you Ready? Set! Go! 
photo courtesy of: http://www.homeeddirectory.com/homeschool-resources-global-directory