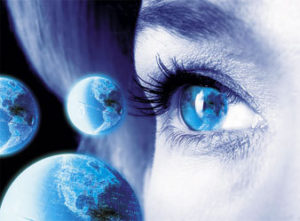 This morning has been filled with a different kind of inspiration. My motivation finds me inventive, energized and wanting to use all of my body. The energizing sense of impulsiveness is pulling me like water skiing. The sunrise brought me to awareness as the scent of my favorite coffee reached my cerebrum.
Motivators are the perfect stimuli to catapult us into action and they are everywhere if we are ready to utilize them. Everyone is different but you know who you are. You know what does it for you. What inspires you to create? What motivates you into action? What humbles you into service?
We were born to use all of the senses our bodies have bestowed upon us and over time we have grown stronger at using one or more of them to stimulate our subconscious.  They are gifts. Innate motivators that are ours for the choosing.
Being the W Chaser, it is inescapable that I be irrevocably intrigued by the sixth sense and the power of our subconscious mind. It is within our subliminal mind that the acceleration of our growth happens. We just have to stay out of our own way long enough to allow for our maturation.
Years of transference and self inflicted trepidations threaten to leave us just shy of the finish line. But we can't let them. We must find our motivators and use them to uplift us to new streams of consciousness. We create the vibrational level we reside upon and we must use our inherent tools of influence to gain access to our insights and joys.
Being elated will change the course of our day and hopefully the people we come in contact with. We really can change the world one person at a time.  We need to use all of our senses to spread the energy and spread the word. Choose to go above and beyond the 100% you are already giving everything in your life. Strive to go higher and take as many people with you as you can.
You ready to go?
photo courtesy of http://hardgainermusclebuilding.com