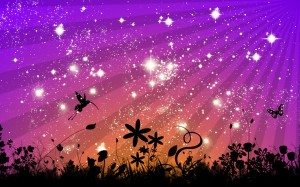 Childhood memories can rear their head just when you least expect it. But this is where the lessons lie.  This is when you're given the chance to be humble and admit you just don't know it all. Trust is hard when all you knew was backed up into a corner.  The defense mechanisms build over the years so they can't break through your wall.  Then one day you wake up and you realize parts of you got trapped behind it.  Your sensibilities go array and your defensive disposition can get in your way.
As people we can be fragile. So far from perfect. Everyone has room for improvement. We're no different in that regard. Even the most beautiful china cup can get a chip. But you can still drink from it.
Trust is scary. But people do care. You don't always have to be your mothers daughter or your fathers son. You can come out from behind the shadows and know that your humility can set you free. We can't be afraid to grow. We can't be intimidated by who we used to be. Vulnerability isn't weakness. There's no need to be defensive. Practice makes perfect, tears can bring rainbows and promises to yourself can set you back on the right path.
A leap of faith and I join you in an epic adventure.  An autonomous decree that if I miss, the stars will catch me.  I become one with you and the world is an illumination.  Me the shadow dancer being beckoned to embrace the splendor.  The flight of an angel. Protected from the fears of adolescence.  Guided through clouds of promises. Gratitude holds us high. Traveling the summit of our consciousness.  Only the inner wonderment of a child shall find us airborne.  Defying gravity. Immersed in the blue moon. The beauty of natures charms open her arms to us.  Below the grass green and untouched. Stop and smell the flowers. Not a wrinkle in their stems or a pedal out of place. The light breeze sings for them, as they dance for me.  My leap of joy. I believe. The awareness has made me one with the energy fields around me and so I ascend in harmony. I am set free. I shall rise to the occasion. Choose life. An answered prayer, a silent lullaby, a dream come true. Help me stay on course. Help me live like a butterfly. Help me glide. Help me love. Help me belong. Help me trust. Help me keep my promise.
photo courtesy of http://mi9.com/