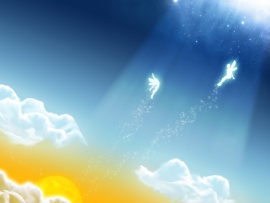 "Be careful of your thoughts; they may become words at any moment."
                                 –Ira Gassen
Having been on this journey with me, the W Chaser, has probably meant that you haven't always known where this is going.  We have thrown caution to the wind and we have tried to adhere to the belief that if we leap, the net really will appear. There have been times when we wallowed, cried, and reeled at the cards we were dealt. And there have been times when we laughed, shared and marveled at our ability to pick ourselves up again.
Sharing our experiences and encouraging each other is like watering the botanical gardens and watching the flowers bloom into a beautiful array of colorful diversity.   
Life is as amazing as we choose to make it. Change doesn't happen overnight. It's a process. It's an exercise in patience. It's the ability to share. It's spreading the word.
Words are ever powerful so we must think clearly and carefully before we speak and we must be intentional in our communications. Words must be chosen carefully.
"The trouble with talking too fast is you may say something you haven't thought of yet".
                                          –Ann Landers
We can't fall prey to our past or give in to the story we created for ourselves. We must use our thoughts and our words to change our story. We are moving on from the past.  And now in this moment, there's no room for excess baggage.  We are only allowed one carry on. So let's fill it with the necessary words and thoughts that will assist us in our personal and global spiritual evolution and leave the rest behind us.
We need to be determined to stay present so we can find our place in the collective whole.  Use your thoughts to accept where you are now. Know that every minute is what it is. Be conscious and welcome the coincidences that follow. Use them as the clues that will take you where you need to be. These clues will help you evolve into a better person.
Let your thoughts lead you away from resistance and into acceptance. Acceptance of what is will set you free and freedom is empowerment and empowerment leads to greatness.
Make your thoughts count so your words will matter.
.
photo courtesy of http://www.photosof.org