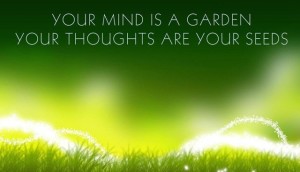 Wow. The ups and downs of life just don't let up. Thank God, we're never given more than we can handle.  
My life has been complex. Like an atom that splits into a gazillion particles. The particles become the images of my mind. They are filled with intrigue and humility & strength and courage.  They are constantly coaxing me to persevere.
Through the frequent visits into my subconscious, I am deciphering the codes of my patterns and habits. My mind is giving me new insight into the values I hold dear.
The evidence is so clear. It always is. My conscious mind was so focussed on what I didn't want and that is exactly what I got. No surprise there. I know better. But down the rabbit hole I went. But of course, as you know, I never let anything hold me back.
I am the constant wonderer.  Ruled my inner child, it's time to hold hands with my intellect and for my intellect to hold hands with my body who is holding hands with my spirit.  This I can work with.  A quadrinity of the self.  And when we are one I can clear my mind of conscious clutter so I can heed the advice and suggestions of my subconscious. This is where the answers are. This is where I will be able to reinforce and replace the self limiting beliefs with new thoughts and actions of empowerment. 
The quantum physics of thought. You become what you think.
The unlimited power within is like a locked door and only we hold the key that will open it.  
My message has been loud and clear. How can I be of service? By being a guide for others. I will guide you to the source that holds all the answers… Your mind! 
Are you ready to plant your seeds?
… to be continued