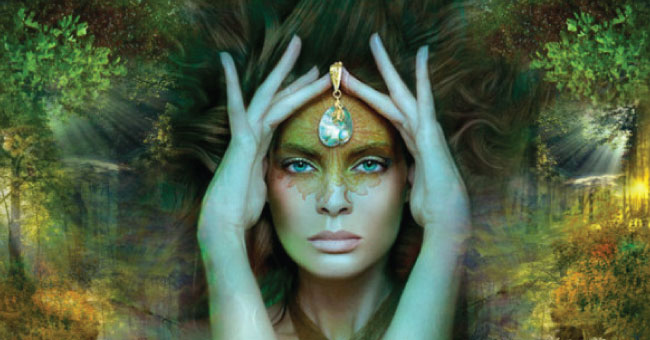 ~ An Introductory Guide to Conscious/Subconscious Congruency ~
Part I
Knowledge: The subconscious mind vs. the conscious mind
Acceptance: The power of taking full deep deliberate breaths
Compliance: Your willingness to get completely relaxed
Simplicity: Trance like state where you are still alert and aware
Commitment: Subconscious suggestibility
Understanding: Logical mind (conscious) vs. Feeling's mind (subconscious)
Belief: You hold the power to change your thoughts
Growth: When your conscious actions and thoughts are congruent with your subconscious feelings
As a certified hypnotherapist and avid life lesson analyst, I get very excited when asked to talk about the subconscious mind because I've spent most of my adult life performing what I call experiments, always delving deeper into the psyche. As I got older, I was like wait a minute. How come I keep doing that? How come I keep saying this? It can't be a coincidence that my last three relationships resembled one or both of my parents. And when I say relationships it doesn't just mean intimate relationships. This philosophy extends to friends, colleagues, and even bosses. Have you ever heard the expression; you attract that which you know? We tend to surround ourselves with what is familiar and we're not the only ones. Our parents did the same thing, as did their parents and theirs… back even further through the ancestral lineage. In my novel, The Karma Chronicles Part 1 Hadrians Seal (Balboa Press a subsidiary of Hay House Publishing, 2017), which is book one of a trilogy, I take a good look at how often-certain patterns and habits get repeated and quite possibly passed down through the ages. Tackling the realities of generational curses, the vicious cycle of bad choices, and submitting to the negative self-talk of personal demons. Today I want to talk about how we have all become experts in recreating familiar experiences. And even though we may say we want something new and different and we really mean it, we keep finding ourselves still repeating the patterns. This is because the thoughts and words that come out of our mouths are not congruent with the feelings deep within us that were formulated in childhood.
Can you imagine a life where everything is possible?
Think of the subconscious mind as your internal safety deposit box. It is literally a memory bank full of defined childhood experiences. Our deposits are made in the form of experiences, thoughts, and cognitive behaviors. As we grew up these emotional deposits became a collective of stored perceptions. And it's these insights that developed into our very personal model of the world. The subconscious mind processes the deposits and your conscious mind makes withdrawals in the form of involuntary functions, emotions, and habits. Most of our emotional conditionings were programmed in early childhood before our mental faculties matured. These programming's resulted arbitrarily and were influenced by parents, teachers, peers, TV and, recently, from computer games. Freud said, "Emotional reactions are learned emotionally in childhood and this is carried into adulthood. When we are children, we do not have the faculties that we do in adulthood. We do not know what we are going to need as an adult to cope with situations. Therefore, as adults we (often) react as children." Thus, our conscious mind reacts by the collective belief system stored in our safety deposit box. And even though these are old programs they are still influencing and possibly controlling our behavior even though many are counterproductive. There is of great importance in investing the time to train your minds to work together. Getting these two parts to be congruent with each other is when your actions and reactions are aligned with your current belief system and values. This occurs when your conscious mind trusts and consolidates the wealth of information the subconscious mind has to offer and this payoff will literally change our life. This is the ultimate win-win situation and harmony in your life will prevail.
Self-hypnosis is a proven effective tool for funding your subconscious mind with new thoughts and habits that are withdrawal ready. Self-hypnosis is a natural, relaxed trance like state of focused awareness. Unlike in sleep you are alert and in control the whole time. This relaxed state is a gateway to your subconscious mind (or habitual mind) where your innate habits and patterns reside. Self-hypnosis is a state where you become receptive to positive suggestions for change. There is an unlimited power source in your mental bank and only you hold the key that will open it. Your subconscious is the source of your motivation, ambition, patterns, habits, emotions, self-talk, behaviors, and attitudes.  
We hold the key to our personal power and with the right tools we can invoke permanent change. I think it's time for some experiments and personal investigations. You in?
Part II
              coming soon…