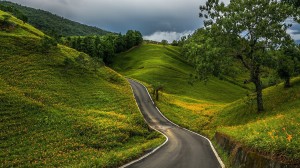 So, as I was saying… In April – 2014 I attempted to self finance the manufacturing of 5000 units of my Rock Your Kicks DIY paint kit.  At the time, I couldn't afford to have the paint company put our private labels on the jars so I had to source the labels elsewhere and prepare myself for having to fasten the labels to about 15,000 jars in my spare time.  At the same time as my purchases were under way, I hit some unexpected snags that sent my well thought out spreadsheet right through the shredder.
My Coordinator and I thought we had it all figured out. It looked like it on paper. I had made another one of my spreadsheets reflecting all my credit cards and balances.  I was able to increase the credit limits on almost all of them so we had a pretty good chunk of usable money.  I made another spreadsheet outlining the costs to mass produce the units broken down by components.  I also marked on my calendar the big job I was going to be doing that would pay back the credit cards while we focussed on building and selling the kits.
Then two unexpected and unthinkable things happened.
#Don'tCountYourChickensBeforeTheyHatch
First, the big job we were counting on (I even bid the job and the company got it) didn't come to me. The Producer decided he would just let his current team roll over since it was a lot of the same crew and never took into account that we turned down jobs because we were told we were doing his and on top of it, I bid the job and never even got paid for that. No bueno.
Needless to say, there went the money that was supposed to pay back the credit cards we had already charged up.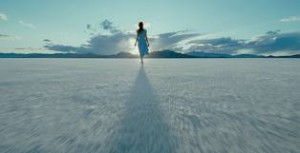 As if that wasn't bad enough, I was then faced with some pretty ugly estranged family drama. I received an email from my publisher letting me know that someone was threatening to sue them if they published my novel.  They also assured me  I had nothing to worry about.  But when   you write someone off and out of your life for nearly four years (for the fifth or sixth time in your life) and then they come at you out of nowhere it can most certainly knock you off balance.  Enter costly family attorney number one.  The attempted blog comment to me directly was the straw to set my transferences on fire. Some people have a hatred in them that has nothing to do with us and there's just nothing we can do about it. The attacks came swiftly and maliciously. First the false DMCA notices in an attack on my social media sites and then the proof that my fathers signature had been forged in yet another attempted threat letter to my publisher.  Enter costly commercial interest attorney number two. It continued to escalate. Enter costly business attorney number three.
I went over two months without working production while dealing with some very fast and unpredictable curveballs. The capital I had stashed away was dwindling fast and I had to get creative. It was time to  start thinking like a true entrepreneur. And to do that I needed to find one to extract advice from. I put it out to the Universe in my typical over zealous unequivocal faith sort of way, that I needed advice. And,  guess what? It all unfolded exactly the way I needed it to.  I booked a production job that same day. My Producer asked me for recommends for an Art Director. I was able to get my friend Keith on. As it turns out, Keith is also a very successful business owner/entrepreneur. He spoke, I listened.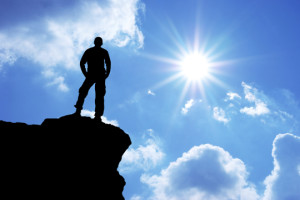 After wrapping the job I took a few days to regroup and set my new intentions based on what Keith had taught me about leveraging credit.  And (of course) I made a new spreadsheet.  At the same time, the kit elements were starting to arrive and my apartment was filling up with boxes.  I was still short the stencils and the paint palettes and and I still couldn't afford the actual boxes for the kit.
I took out a small personal loan with my credit union, borrowed another small amount from a friend and sold my BMW.  I paid down credit card debt and ordered the stencils and palettes since they would take at least three weeks to get to me.  I still couldn't figure out how I was going to get the boxes.
Then I spent money in the dumbest way possible.  I ordered only ten of the expensive version of the boxes which of course made them even more expensive to order but I was blinded in the rush. A month later and thousands of dollars to attorneys instead of to my endeavor, I was still without the boxes. They were just too expensive.
#GoodThingsComeOutOfAdversity
My coordinator and I figured out a way to launch a Kickstarter campaign to come up with the money we needed for the boxes. We did a month of research and pre-launch leg work. We settled on an amount that was smaller than what we needed because we knew that if we didn't hit our goal we wouldn't get any of it. If only there had been cliff notes. There's a lot of information about crowd sourcing on line. Most of it very helpful and some of it scams. In the end, we were funded and we could order our boxes (finally). Or so we thought. Another lesson in #startup #trialanderror.
Get approved for an amazon merchant account to link to your Kickstarter campaign.
While waiting on approval research how to extend your reach to other backers, the media and PR outlets.
Write campaign, shoot video and come up with pledge incentives.
Spend at least two hours (if you're not working full time this should be your full time job for the duration of your campaign. We didn't have that luxury) a day spreading the word about your Kickstarter (this will piss off some of your friends but others will be totally supportive)
Kickstarter is funded (hopefully yours is too).
Wait up to three weeks for Kickstarter to collect the funds and transfer the money to the amazon merchant account.
Check your Kickstarter campaign page to learn which funds cleared and which didn't (over $1500.00 of pledges didn't clear people's accounts)
Check your amazon merchant account to learn that Kickstarter and Amazon both charged you fees against all the money. Including the money you never received.
#ThinkOutsideTheBox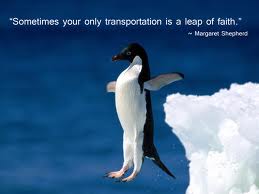 As I'm sure you can imagine, this was turning out to be a total cluster f**k and quite frankly I was getting closer and closer to throwing in the towel and chucking the partial inventory into the ocean!
I paced, I cried and then I had an idea I should have thought of months ago! I called my box designer. "We need to go back to the drawing board." I told him.  "The boxes are just way too costly for what I'm trying to do and we need to redesign the box and get the cost way down. Send me what you think it can be." He was excited. I was scared.
He called me the next day with a contagious excitement and explained the new and improved box idea.  He sent me a sample.  It was smaller, lighter and much easier to put together.  It would be three boxes in one and the most exciting part was how affordable the new idea would be!  Within a week I submitted a PO for 5000 units.  I took my paycheck from a week of working production and paid for them free and clear.
Not being able to afford the original box turned out to be the best thing that could have happened to this endeavor! But I'm nowhere near done and every time I blink there is something else that needs to be done.
Daymond John had a garage, Bill Gates had a basement. I have an apartment full of inventory as a constant reminder that I really am doing this. It's not easy to stay positive. It can get stressful and unnerving and beyond frustrating.  I haven't created the next big app or the next tech savvy gadget so investors (well at least the ones I've found) are not interested. I'm pursuing a product that will hopefully bring kids ages 5 and up and their parents together to do something fun and creative. It will help the kids gain confidence and I have to know there is value in that. Children need our guidance and after tutoring homeless kids through School on Wheels I am determined more than ever to get this out there.
Building a kit for the market isn't easy but it's doable. Just ask my new friends, the founders of Makers Kit (http://makerskit.com). They are just over a year old and they sell over a dozen different DIY kits.
RYK strives to be like other successful DIY toys on the market but this is only 45 days old and we need to keep things in perspective and know we have a long way to go.  The good news is we've arrived. And while it has not been without it's challenges it has also been with some rewards.  We were able to donate 75 kits to charity in time for the 2014 holiday season as planned! We donated 25 kits to Peaches Neet Feet, From One Hand to Another, and My Stuff Bags Foundation.
There is still a very windy road ahead but we're pushing the train and keep our chins up. Steve Jobs said, "Sometimes life hits you in the head with a brick. Don't lose faith," (Based on Walter Isaacson's biography Steve Jobs.) That pretty much sums up what starting a start up feels like a lot of the time. But we're not giving up. There's still too much to do and this deserves a chance. I insist on thinking in my own small way like Bill Gates, visualize to actualize!
Stay Tuned for more in the #StartUp #Curveball saga when I return with…
#KeepOnKeepingOn
Missed the beginning of the story?   It all starts here… #startup – Footsteps to Follow http://www.lifewithoneeyeopen.com/2015/01/28/startup/