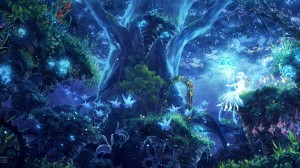 The past week found me locked on a stage, weed whacking in the desert amidst the dust and the chaos of explosions, in Downtown LA surrounded by car chases and in a beautiful house in Beverly Hills while people couldn't help but jump in the pool.
Each day buried under so much prep and surrounded by a hundred people I experienced many crazy moments of not knowing if I was coming or going. Lack of sleep can do that to you.
With the shoot complete and a huge success (!) today I have experienced many really great moments. Checking in with myself I could feel my inner self peaceful and happy.  In the brief silence I found a smile.  A deep rooted, to the core, feeling pretty good, like what I see, kind of smile.
I realized my life has taken such a welcoming turn. I can stand up for myself, walk away when I feel like it and I don't have to grieve that which is lost. Life will give you what you ask of it. I'm so grateful.
I'm learning so much about myself and how the world moves around me and how other people sometimes get lost in the wind.  How sometimes I get lost in the moment and how we all react instead of taking a breath and letting the moment unfold organically.  Sometimes things are not what they seem.
We all hold a key that promises to open many doors. Happiness.  It had alluded me for too long.  It has taken me a long time to figure out what the happy people know.  I have found my version of happiness in the present moment and the more I stay in the moment the happier I am.
Happy enough that I presume my life of tears humbled me just enough.  My life of fear gave me just enough courage.  My life of humility gave me just enough awareness and my life of tears gave me just enough rainbows.
My happy finds me thankful and honoring the memories, the moments and the tears that got me here. So as the sound of today's rain comforts me from beyond the windows I remember…
It starts with a single droplet of water. Like that of a summer rain
I must surrender to the waters will. It comes out of nowhere and calls my name.
My body responds voluntarily in surrender. The beckoning call a much needed release
As the water makes its claim on me. My body shakes for inner peace
Memories flood my mind. As my steps I now retrace
The water flowing freely. And I yield to its embrace
An attempt at laughter. And I am at the point of no return
I freely relinquish all control, And leave it to my heart to discern
It can start like an onion. And the effects on the eyes
As I peel away at the layers. I am left with no disguise
It can begin with a lullaby. Sparking memories of the past
A childhood left to no one. And praying the pain would never last
A remembrance of my mother. Her singing fills my mind
A soul lost to happen stance. Who chose to leave this world behind
The grief from mistakes I've made. Fall around me like a house of cards
As I have spent most of my years. Behind my self made wall of disregard
The waves are finally crashing over me. As my body relinquishes its control
Giving in to the convulsions of sobs. The only way I can be whole
In humility I shall shed my tears. Embracing all that they bear within
An inner knowledge and wisdom. That only life experience can bring
Tears come in many forms. Maybe too many to comprehend
But I am always thankful for the visit. Like the comfort of a long lost friend
Just like when all of the water from a rain. Brings the gift of the brightest rainbow
I am always grateful to my tears because. I can see my life through their open window
photo courtesy of www.1wallpaperhd.com